Artificial Intelligence. Suddenly it seems like everyone is talking about it. We're familiar with Virtual Assistants doing everything from playing music on demand to finding our nearest Chinese restaurant. And we know that AI and machine learning can play a part in improving customer experience
But what about Virtual Meeting Assistants? How can AI make meetings more enjoyable and ultimately more productive?
The future is nearer than you may think. In fact, it's already here.
Cisco Webex Room Series is already using Artificial Intelligence to reduce everyday background noise - think dogs barking, sirens blaring, the tap tap tap of someone multitasking in the background. And with Webex Assistant you can start, end and control your meetings with just your voice.
And as if that's not enough, there's more to come. Every day our engineers are finding new ways to leverage artificial intelligence to make meetings better.
The infographic below highlights how Artificial intelligence and machine learning will improve our meetings over the coming months and years. For more detailed info, check out our podcast on AI and the future of meetings.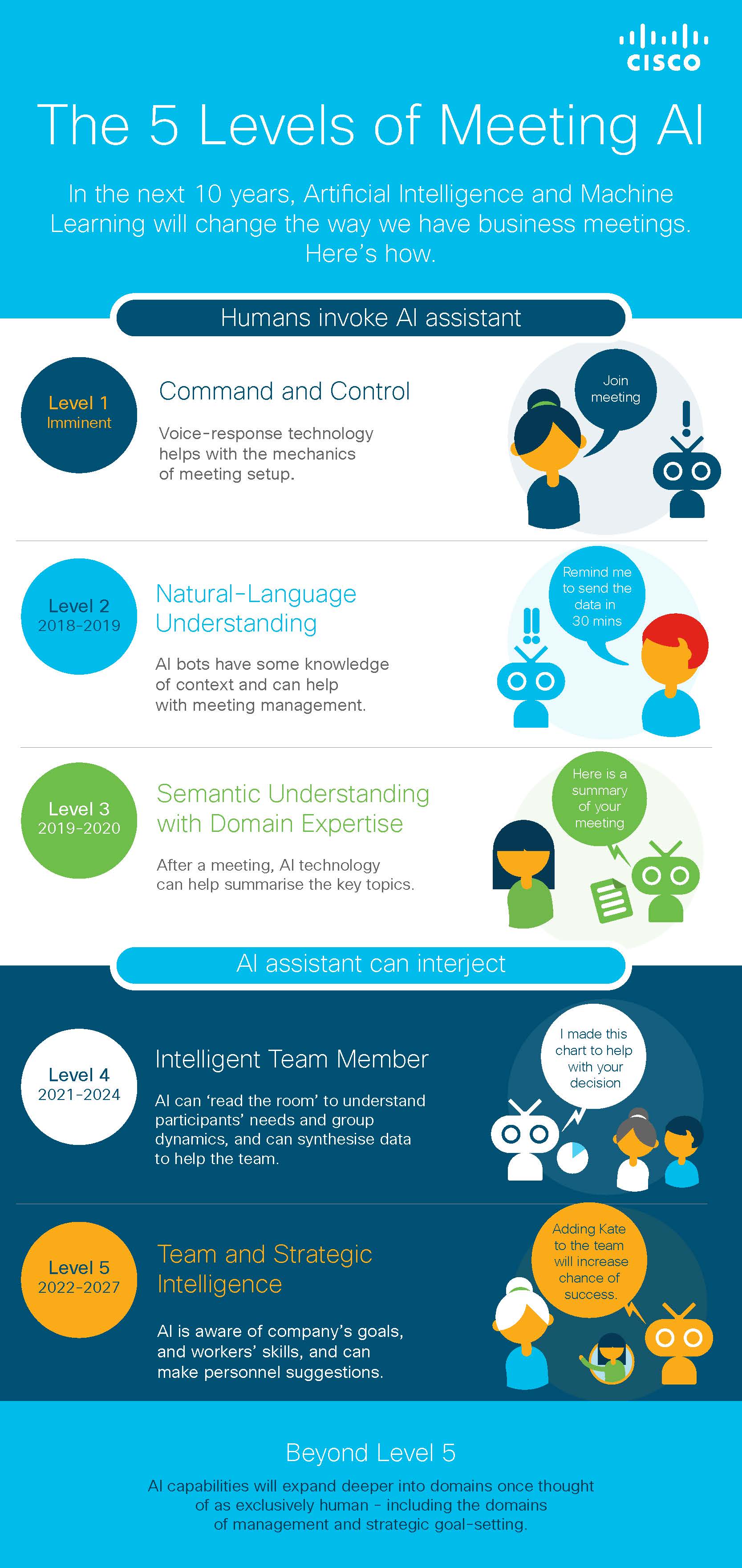 About the Author

More Content by Charlotte Sturman