There are hundreds, if not thousands, of podcasts dedicated to technology.
So how can you pinpoint the best tech podcasts that will provide the most value for you? We've done the work by narrowing down the best of the best.
The best IT podcasts for the latest technology trends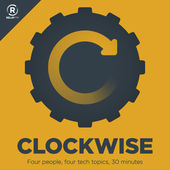 Clockwise: This podcast packs four topics discussed by four experts into 30 minutes. This fast-paced discussion tends to put participants into overdrive, anxious to impart their knowledge intelligently and quickly. Recent episodes have focused on tech accessories that impress us, how we organize our files, strategies for unplugging, home gadgets, how we discover apps and biggest tech blunders.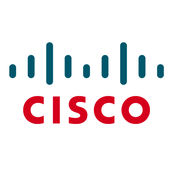 Cisco UK and Ireland: This podcast, from Cisco, is billed as "tech that makes the world go round". It's an apt name, providing well-rounded, relatable coverage of all things technical, including topics in the news and technical advances. Recent topics have included "Reinventing the Data Center", "Creating the World's Smartest City", "Making your meetings better with AI", " Security Mythbusters" and "Enhancing Network Security".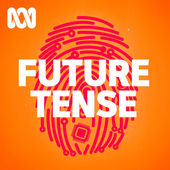 Future Tense: Instead of focusing solely on the technology, Future Tense incorporates the economic, cultural and social implications of new technology. Recent episodes include "Augmented Eternity and the Potential of Prediction", "The Tyranny of Metrics and the Dark Web", "Health Data Risks", "The Implications of Going Cashless" and "Putting the Theory of Big Data into Practice".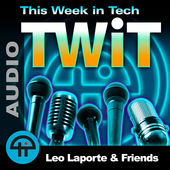 This Week in Tech: This long-running podcast focuses on explaining the latest tech news, relying on experts. At times, the experts are really luminaries, such as Steve Wozniak or Kevin Mitnick. Recent topics have included Facebook's stock crash, voting machine vulnerability, weaponized social media, and the surveillance economy.
Best IT podcasts for staying well-informed on tech, with a more informal tone: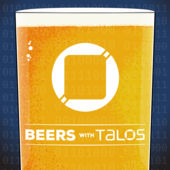 Beers with Talos: This irreverent but highly intelligent take on security mines the minds of experts from security experts at Talos. Described as entertaining, educational, insightful honest and open. You might laugh, but you'll also learn something. Recent episodes have included "Click Here to Assign a New Mobile Device", "Change the Conversation or the People Having it?", "VPNFilter, the Unfiltered Story", "This is a PSA. Stop Clicking. There is no Prince", and "APT, BGP, RCEs and an Old RAT".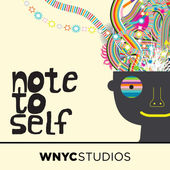 Note to Self: If you want to dive into a technology topic and come out the other side knowing a lot about it, try Note to Self. This podcast strives for a diverse set of topics and guests, but delves deeply into each one. At the same time, it make sure to address the cultural and psychological notes of technology. Recent episodes have included "Dear (Data) Diary", "A Different Kind of Streaking", "Your Metadata is Showing", "Is the Opioid Epidemic a Tech Problem?" and "How to Have no Filter."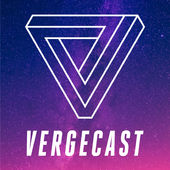 Vergecast: If you want a side of laughter with your tech insight, Vergecast is a good place to start. Reviewers tend to emphasise this fact, with comments such as "great chemistry among the hosts," "good jokes," and "fun times all around". Technology is presented in the context of the rest of the world: social business and culture. Recent topics have included the Data Transfer Project, "This week in Elon Musk", Net neutrality, Pixel 3 rumours, Google I/O, and interviews with high-tech CEOs.
The best tech podcasts for innovation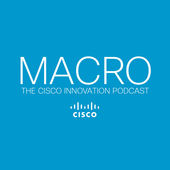 MACRO: The Cisco Innovation Podcast: This new podcast has great potential. This series, from the innovation team at Cisco, aims to explore the way technology is changing the world. Upcoming topics include data-driven disaster response, smart cities, "5G islands" and connected railways.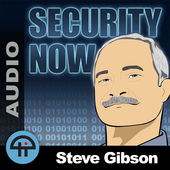 Security Now: This podcast has been going strong since 2005, and it's not hard to understand why. If you're interested in anything security-related, this podcast has you covered. It combines current news with a deeper dive into some aspect of security. Typical topics include cryptography, routers and micro kernels, active workable exploitation, IOT security complications and Fortnite malware.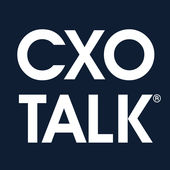 CXO Talk: If you want to hear words of wisdom from some of the most innovative business and technology leaders, this is a great place to start. Recent episodes have included "Data Protection and Governance" with Mike Palmer, EVP at Veritas, "Customer Experience and Innovation" with Jeff Wong, the Global Chief Innovation Officer at EY and "Artificial Intelligence, Machine Learning and Blockchain" with entrepreneur and inventor Peter Voss.